Welcome to our stainless steel name necklace customization service! You can buy some for yourself or your pets, dogs and cats. We understand that personalized jewelry holds a special place in people's hearts, and that's why we offer a unique opportunity for you to create a one-of-a-kind stainless steel name necklace that reflects your individuality and style.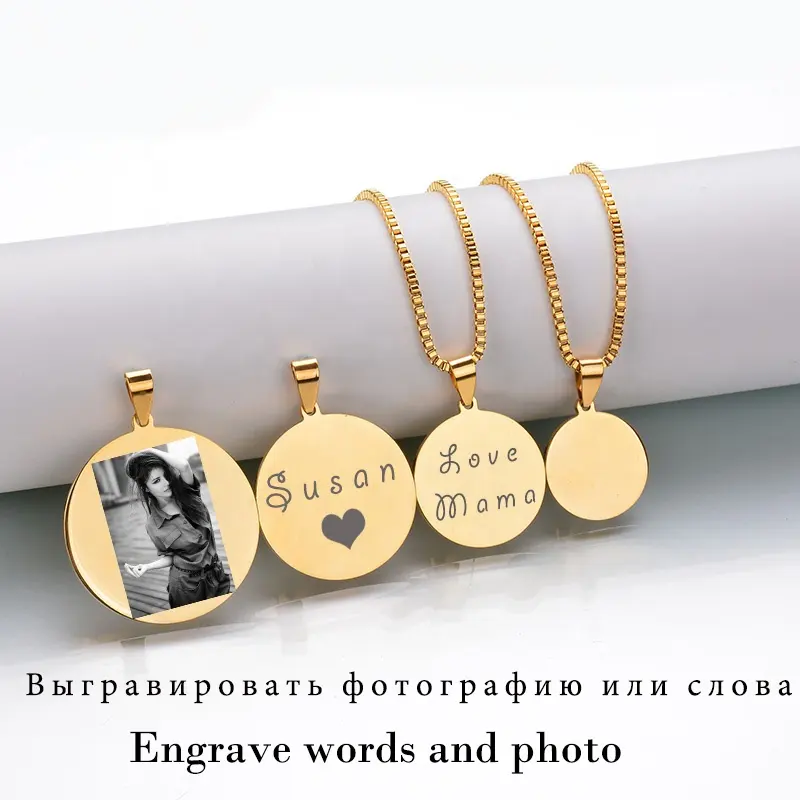 Size:
Diameter: 20mm, 25mm, 30mm, 35mm

Features:
Engraved Tags: Stainless steel pet necklaces often feature personalized tags that can be engraved with your pet's name, contact information, or any other desired text. These tags are durable and resistant to wear and tear, making them ideal for active pets.
Custom Shapes and Sizes: Pet necklaces come in various shapes and sizes to accommodate different breeds and sizes of pets. Whether your pet is a small dog, a cat, or even a larger breed, you can find a necklace that suits their needs.
Font Styles: Similar to human name necklaces, pet necklaces may offer different font styles to choose from. This allows you to select a font that matches your pet's personality or your personal preference.
Charm Additions: Some customized pet necklaces feature additional charms or pendants that can be added to the necklace. These charms can represent your pet's hobbies, interests, or even their birthstone, adding a unique and personalized touch.
Adjustable Length: Pet necklaces often have an adjustable length, allowing you to find the perfect fit for your pet's comfort. This feature ensures that the necklace is neither too tight nor too loose.
Durable and Safe Materials: Stainless steel is a popular choice for pet necklaces due to its durability and resistance to tarnish or corrosion. It is also a safe material that does not pose any harm to pets if accidentally ingested.
Secure Clasps: Pet necklaces typically feature secure and sturdy clasps to ensure that the necklace stays in place and doesn't easily come off during play or outdoor activities.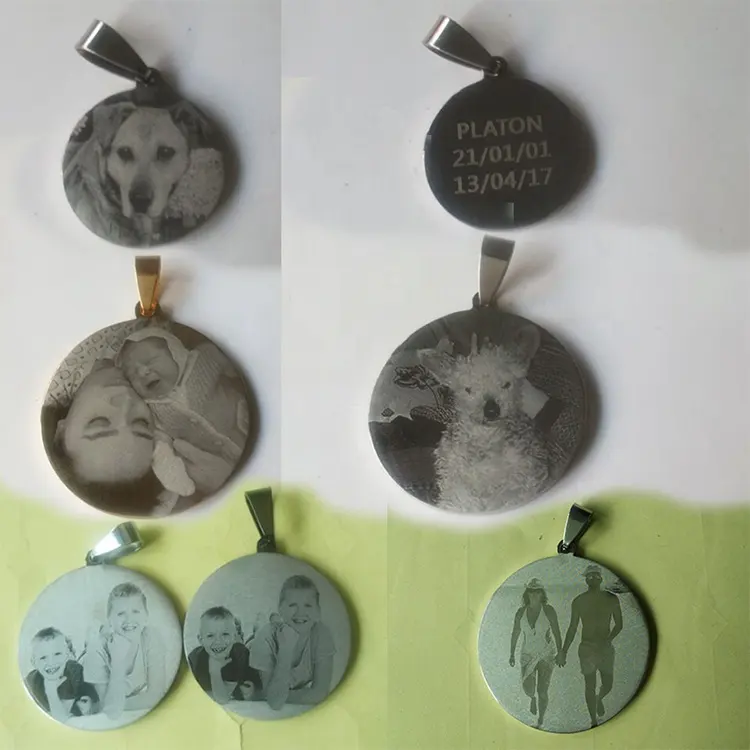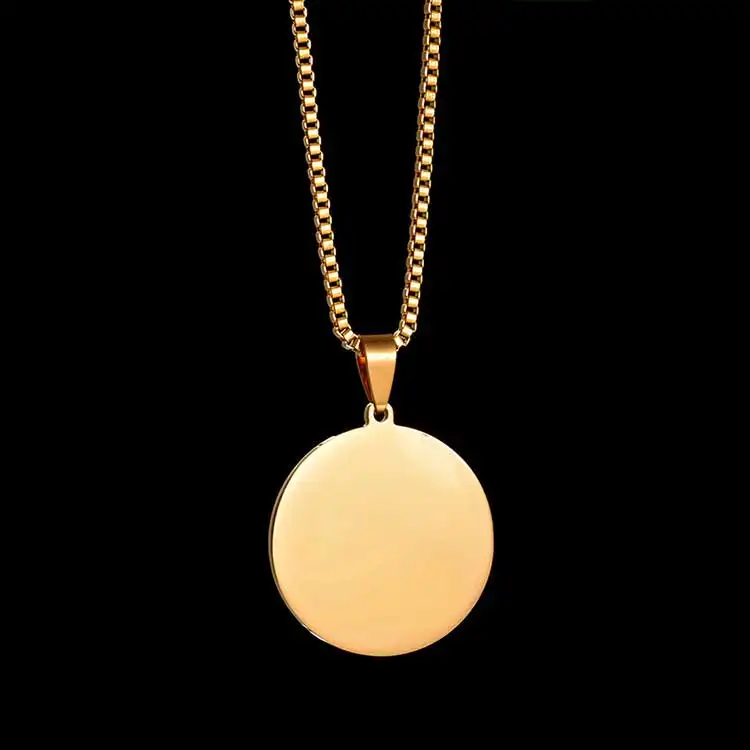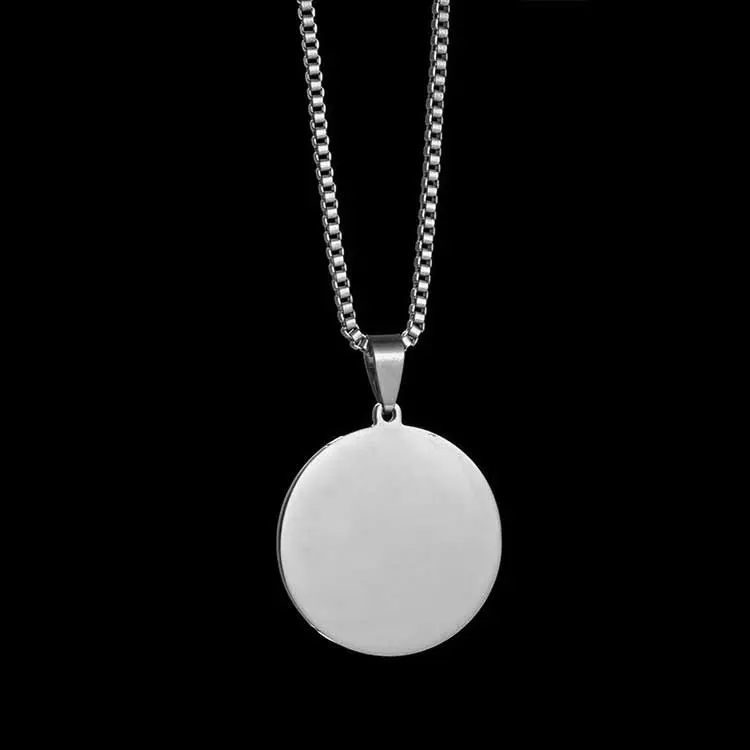 Our customization process allows you to transform a simple stainless steel necklace into a personal statement piece that carries your name, the name of a loved one, or any word or phrase that holds significance to you. Whether you're looking to showcase your own identity or to give a heartfelt gift to someone special, our stainless steel name necklaces offer a perfect solution.
To begin the customization journey, you can choose from a variety of font styles that best represents your personality. We offer an extensive collection of fonts ranging from elegant and classic to bold and contemporary, ensuring that you'll find the perfect match for your desired aesthetic.
Next, you'll have the opportunity to select the necklace's chain length and thickness, allowing you to customize the piece to your preferred style and comfort. Whether you prefer a delicate and dainty chain or a more substantial and eye-catching design, our options cater to your personal preferences.
Finally, our skilled craftsmen will carefully engrave your chosen name or word onto the stainless steel pendant, ensuring precision and attention to detail. We take great pride in our craftsmanship, and each necklace is made with meticulous care to deliver a high-quality and durable piece that can be cherished for years to come.
Our stainless steel name necklaces offer several advantages, including durability, resistance to tarnishing, and a sleek, modern look that complements any outfit or occasion. Whether you wear it as a personal accessory or as a sentimental reminder of a loved one, our customized stainless steel name necklaces are sure to make a lasting impression.
At our customization service, we believe that every piece of jewelry should tell a unique story. With our stainless steel name necklaces, you have the opportunity to create a personal and meaningful accessory that reflects your individuality.