Unlocking the Safety Secrets of Your Dog's Harness and Seatbelt Compatibility:
As a responsible pet owner and pet keeper, ensuring the safety of your four-legged friend during car journeys is paramount. Many dog owners ask the question, "Can I use my dog's harness with a seatbelt?" We are here to provide you with the answers you need to make informed choices for your beloved pet.
The Short Answer: Yes, You Can!
The good news is that you can indeed use your dog's harness with a seatbelt to enhance their safety while traveling in a vehicle. This combination offers a secure and comfortable solution for restraining your dog, preventing them from moving around the car and ensuring they stay safe during unexpected stops or accidents.
Choosing the Right Harness:
To achieve the best results, it's crucial to select a harness specifically designed for use with a seatbelt. Look for a harness that features a durable, adjustable design and a clip-on attachment compatible with most standard seatbelt systems.
Benefits of Using a Harness with a Seatbelt:
Safety First: Prevents your dog from becoming a distraction to the driver.
Comfort: Offers a secure but comfortable fit, ensuring your pet's well-being.
Freedom of Movement: Allows your dog to sit, stand, and lie down while remaining safely restrained.
How to Use Your Dog's Harness with a Seatbelt:
Place your dog in the car, ensuring they wear the harness.
Attach the seatbelt clip to the harness attachment point.
Adjust the harness to provide a snug but comfortable fit for your pet.
Join the Community of Safety-Conscious Pet Owners: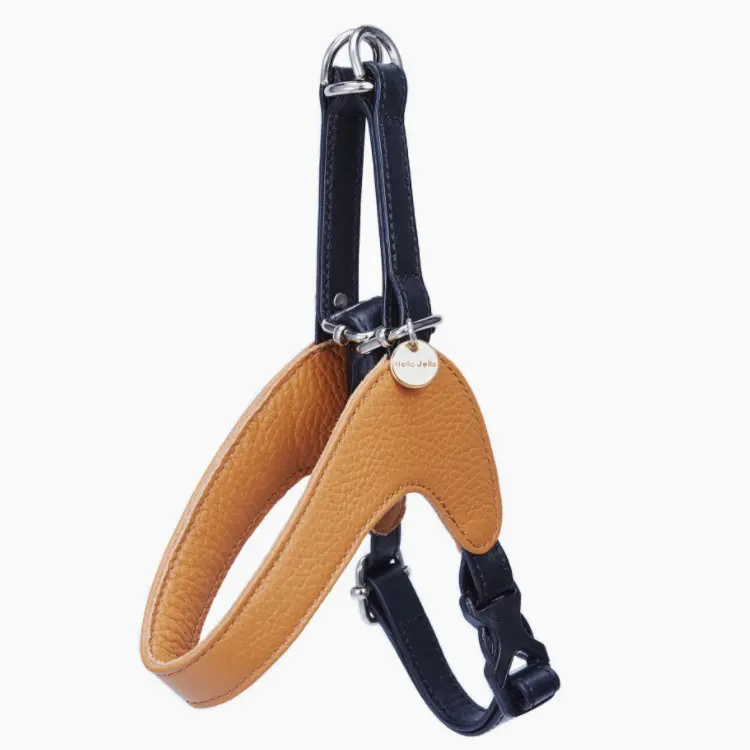 Thousands of responsible pet owners have embraced the use of a harness with a seatbelt as a practical safety measure for their dogs. Whether you're embarking on a cross-country road trip or just a short commute, this combination ensures your dog's safety, giving you peace of mind on every journey.
Choose Safety, Choose Comfort:
Don't compromise on your dog's well-being. Opt for the combination of a harness and a seatbelt and create safe, enjoyable car rides for you and your furry companion.
Make every journey a memorable and secure experience. To find the perfect harness for your dog, visit www. founddream.com and embark on your adventures with confidence.
Secure. Comfortable. Safe. It's what your dog deserves.
[Founddream] – Where Safety Meets Convenience.
If you love to take your dog with you wherever you can, some times you will keep your dog in the car. Whether you will go to the park, or popp out for lunch, or visit a friend, yor dog will be along for the ride. No matter how short or long the drive is, it's very important that you should keep your dog safe in your car. We know the factories produce the cars for people, not for pets. Cars aren't built for dog safety, like they are for humans, so you need other means of protecting your pooch. safe harness is a good way for you keep the dogs in the car.